I promise I'll stop whining soon... The first weekend is always tough. The week is usually pretty easy because we have a good routine but the weekend is when we do family things. My idea of staying as busy as possible through the week worked. I had a great Saturday!
Today on the
28 day blog challenge
I got caught up on my google reader and organized it a little better. I also added five new blogs to it. I love reading new blogs! Sometimes it's the little things that make you feel more organized.
Breakfast: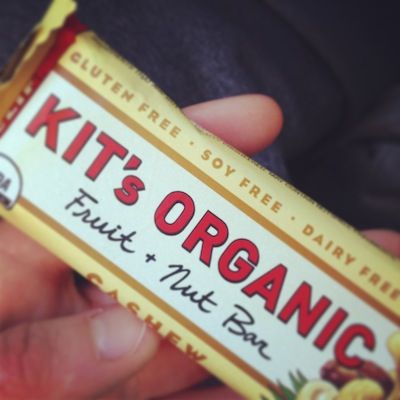 I had a rough night with LB last night so when I got up this morning I wasn't going to the gym. Then I was. Then I was going to go later in the day. Then all of a sudden I had to go right now and be at the 8:15 combat class. In my hurry out the door I forgot to eat breakfast. I didn't realize that until I was in the class. I ate that Kit's Organic bar afterwards.
I love love love those bars! Especially the chocolate coconut! Way more betta than Larabars.
Gym:
An hour of body combat.
Lunch:
Taco hamburger helper
and two eggs from the backyard.
Plus some kale chips straight off the baking sheet.
It was freezing cold today so we did a whole lot of nothing this afternoon. We painted and played with stick on tattoos... We also broke out one of squirrel's Christmas presents. Her easy bake oven.
Can you tell she liked it?
When did she get so big?
Check out this
post
... Time goes by too fast.
Dinner:
I had dinner at my parent's house. A cheeseburger, potatoes with butter, and salad with ranch. It wasn't paleo but it was so nice to feel comforted by my family. Just being at my mom and dad's put me at ease. There's nothing better.
What comforts you?