Y'all it's Sunday. Do you know what Sunday is in my house?
Every Friday night is pizza, popcorn, and a movie. Every Sunday is pancake and bacon day!
I've had banana bread pancakes on my brain for a few weeks now. I finally made it come to life this morning.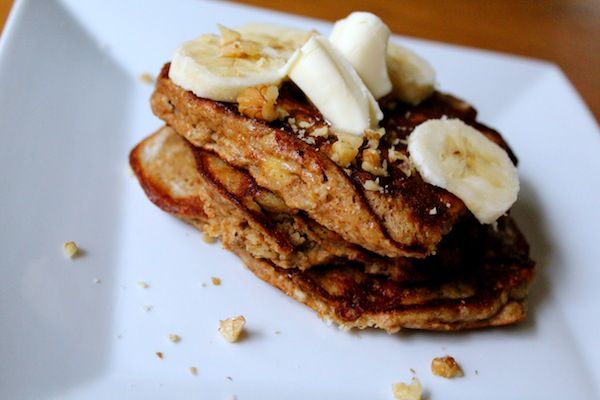 Banana Bread Paleo Pancakes
1/4 cup mashed banana
1 egg
1 egg white
1/4 cup almond flour
1/2 teaspoon cinnamon
1 tablespoon chopped walnuts
Grass-fed butter for the top
Make sure your banana is mashed really well in a bowl. Whisk in your egg, egg whites, almond flour, and cinnamon. Stir in your walnuts. Melt a teaspoon of fat (I would use ghee or butter) in a pan on medium-low heat. Pour in the pancake batter to form three small pancakes. Let the pancakes cook for about five minutes on one side. You don't want to try to turn them too soon or they will fall apart. Low and slow is the key. You may have to peek and see if they are ready to flip. When they look golden brown flip them over and let the other side cook for about two minutes.
These were so good topped with more walnuts, banana, and butter.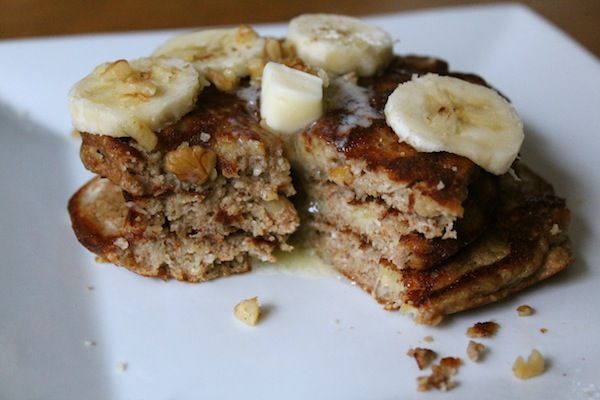 Someone made them already on Instagram and she used pecans. Ahhh! Why didn't I think of that. Toasted pecans would be so good.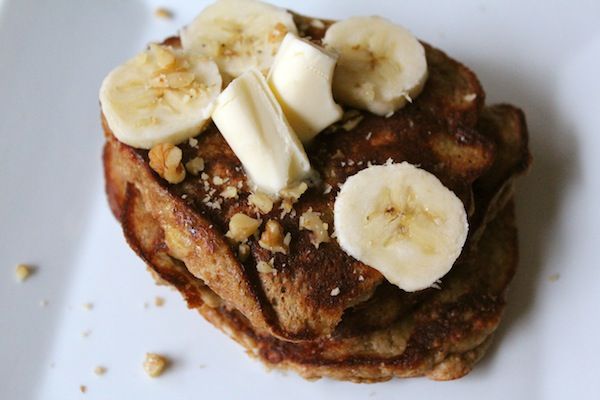 Nut butter would also be good on top or maybe just a drizzle of pure maple syrup if you want to get crazy!