The color run was one of the coolest things I've ever done!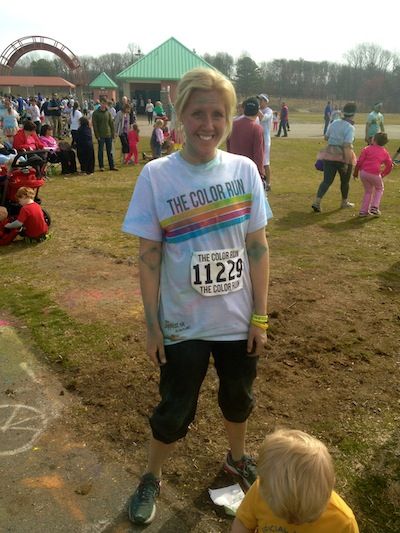 If you ever get a chance to do it...
DO IT
!
I didn't know what to expect so I think that made things even better.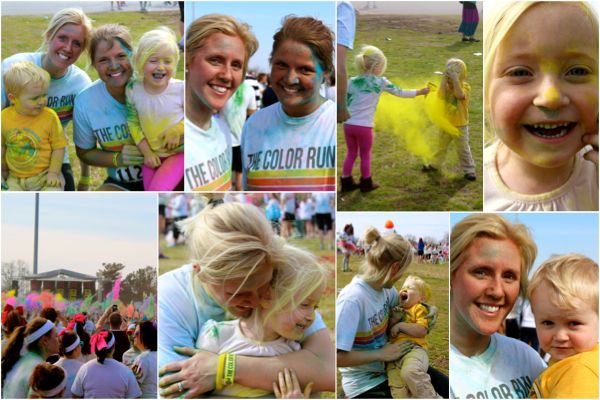 Plus the weather was gorgeous, my kids were angels, and I was with my family.
Breakfast:
One egg, one egg white,
spinach
, and coffee with almond milk.
Gym:
I was dancing when I put my gym clothes on this morning. Then squirrel puked on herself in the car on the way to school. No gym today.
WHY ARE WE SICK ALL THE TIME
?! It seems like people that eat junk and feed their kids junk are never sick. We can't get rid of colds this year...
Any advice you guys?
Lunch:
Tuna cake
with
massaged kale
.
Plus half of a strawberry kombucha.
Strawberry is my favorite flavor!
I'm having a bit of a repeat of last week. My body's starting to ache. I'm starting to feel congested. So this afternoon I sipped bone broth. It worked last week. Let's hope it works again!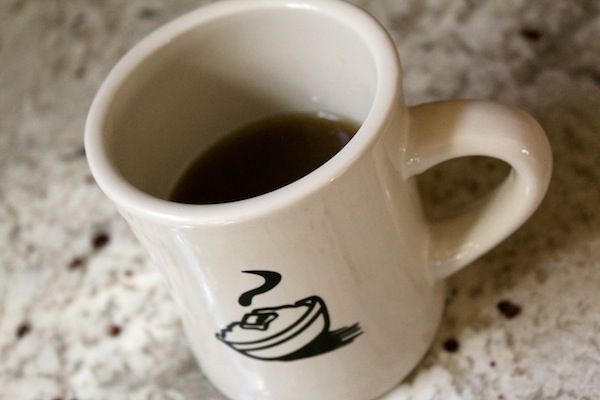 Dinner:
Pulled pork, sauerkraut, and
chard
from
meal prep
! More greens!
And the other half of that kombucha.
What's the coolest race you've ever ran?