Every Friday night we make pizza.
Then we get a bath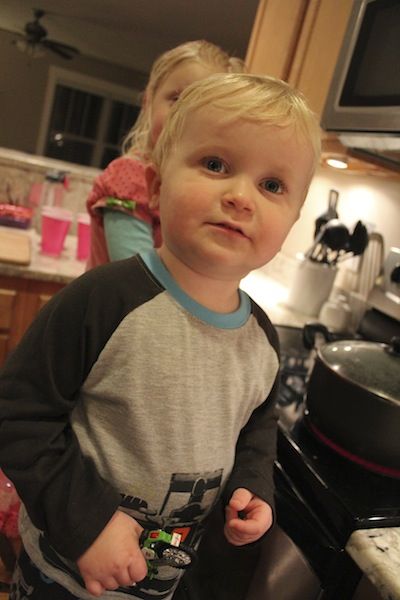 and come back downstairs to make popcorn.
We heat up 2 tablespoons of coconut oil on medium-high heat.
Then add half a cup of good quality corn kernels. Cover and remove from the heat when the popping slows considerably. Add a generous amount of salt.
I divide most of the popcorn into three cups
and also break out the junk food. Just this once.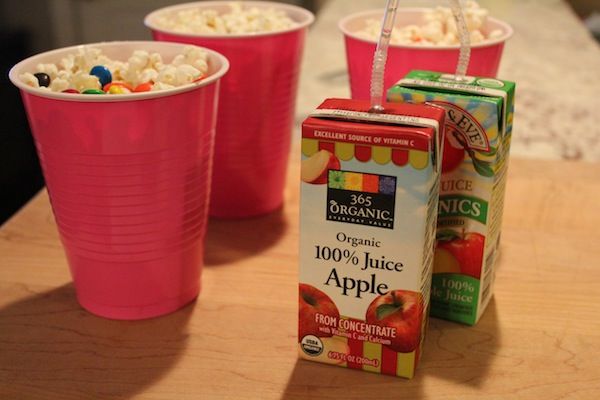 Junk food includes juice.
While I'm doing this the kids get their favorite stuffed animals and cover the couch with blankets.
Then we watch a movie or a new show. We've watched The Grinch, Brave, The Lorax, Doc McStuffins, and so many more.
I had to share this with you because we do this every Friday night and it's something we all look forward to all week long.
Do you have something you do every week? Pizza night? A special family dinner?