Breakfast: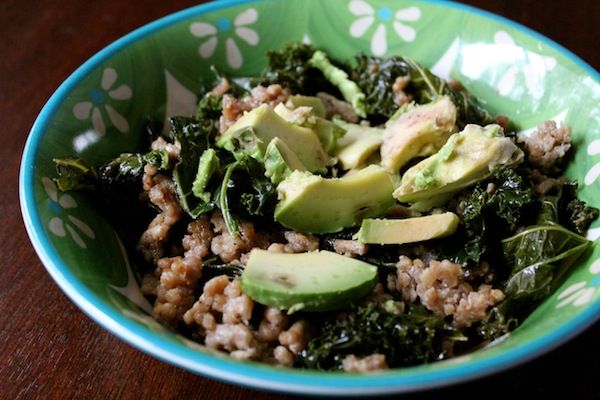 Leftover ground pork and kale. Topped with avocado. I made that last week and there was one portion left.
Plus coffee with coconut milk.
Lunch:
Two hardboiled eggs, massaged kale, and carrots. I was in a hurry this morning to pack a lunch (
poor planning
) and this just wasn't enough. I ate this at 12 and by 2 I was hungry!
Dinner:
Spaghetti squash with meat sauce and mushrooms
. Plus roasted beets and carrots. Oh and some broccoli. I definitely got my veggies in today!
Exercise:
One hour of pilates. My goal fitness wise is to just not stop when I get tired or feel a burn. As soon as a muscle burns I stop. I'm a baby at the gym. Gotta push past the pain!
Water: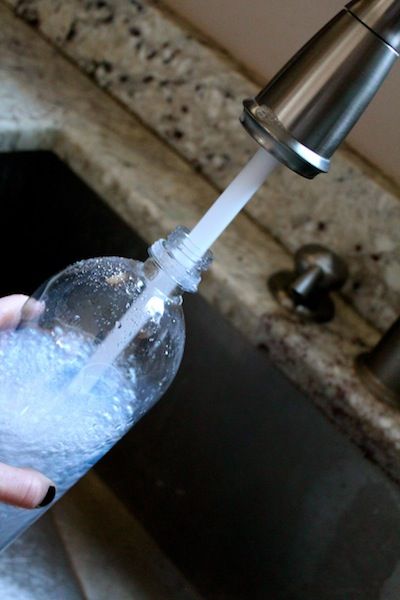 I drank all two liters plus my whole water bottle at the gym. I peed all day long.
TMI
. It was kind of annoying.
I also got my bone broth in this afternoon as kind of a snack. It gave me something to do.
How I feel: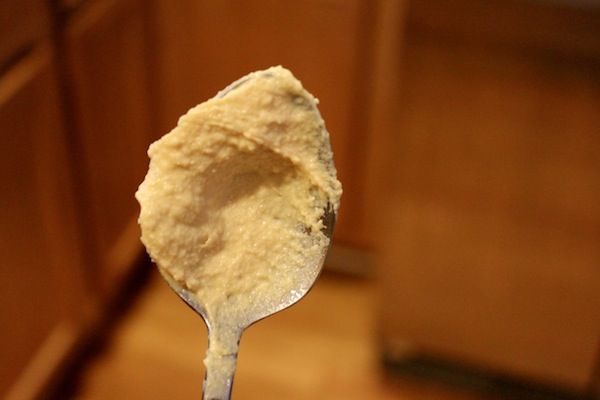 Today was just ok. It's amazing how much stuff I eat that's not paleo. I wanted to lick the hummus spoon when I scooped some out for the kids. I also almost tried a gluten free noodle. I didn't plan well for lunch so I was hungry and cranky. I was determined not to snack and in return got a killer headache this afternoon. It had to be because I was hungry. Poor planning and poor decision making today. Should have just had a small snack.
What did you eat today? What would you change/add about my meals? I need you guys to call me out on stuff!
Who is Blogging About the Whole30 in April:
If you are blogging about it let me know so I can add your name!
• Tiffany at Skinny Jeans and A Healthy Me
• Jess at Paleo Jess
• Leslie at Violet Imperfection
If you are on instagram make sure you hashtag whole30april!