Most of the time I'm ok with what I meal plan. Sometimes... especially during my "
down week
" I get kind of sick of the food I made. I'm sick of the food I made this week. It's not that it's not good... I'm just tired of eating it.
Breakfast:
This is becoming the usual. Three eggs, frozen peppers and onions, and broccoli cooked in ghee.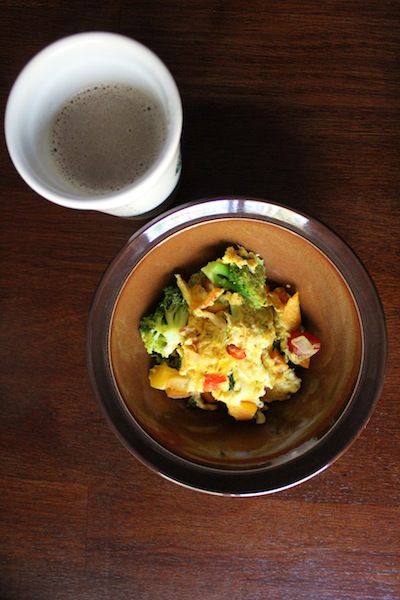 Plus coffee.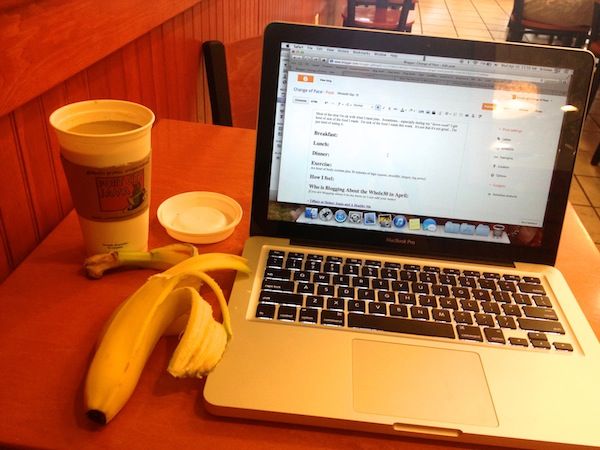 After the gym I stopped for a decaf coffee, a banana, and a little bit of blog work.
Lunch: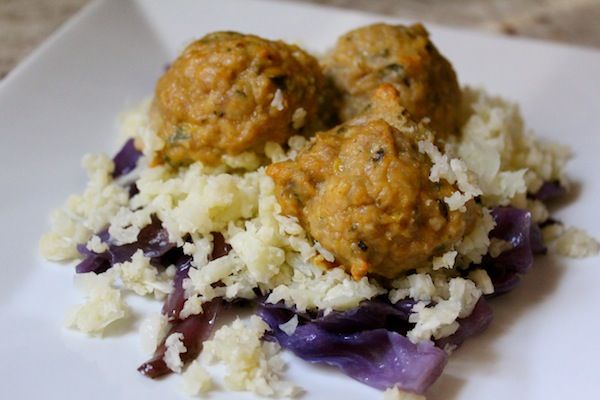 The last of the
chicken meatballs, cauliflower rice, and cabbage
.
Finally.
Dinner: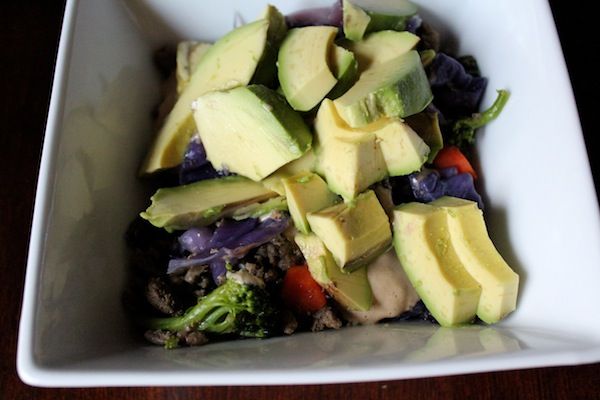 Leftovers again topped with sunshine sauce and avocado.
Exercise:
An hour of body combat plus 30 minutes of legs (
squats, deadlifts, lunges, leg press
). I was so tired afterwards. Too much? Not enough food? Who knows.
How I feel:
I feel blah today. Not sure what my deal is. I also want to eat everything. I'm munchy. I started meal planning for next week already and I'm kind of excited. I'm going to make little bits of multiple things so I don't get bored.
Fail to prepare then prepare to fail
. Right?
Who is Blogging About the Whole30 in April:
If you are blogging about it let me know so I can add your name!
• Tiffany at Skinny Jeans and A Healthy Me
• Jess at Paleo Jess
• Leslie at Violet Imperfection
•
Courtney at Journey of a Dreamer
•
Emily at Emily Rocks the Road
•
Amber at Busy, Bold, Blessed
•
Naz at Cinnamon Eats
•
Claire at The Ascent Blog
•
Angie at Bullets, Boots, and Beyond
•
Fergie at Fergiesbites
My Whole30 Posts
•
Day one
•
Day two
•
Day three
•
Day four
•
Day five
•
Day six
•
Day seven
•
Day eight
•
Day nine
If you are on instagram make sure you hashtag whole30april!