Can I just complain for a minute? My husband isn't here and I just need to vent. My child is driving me crazy. My stomach feels off. Not nauseous... maybe unsettled is the best word? So maybe he's feeling the same way. Maybe we are fighting off a stomach bug?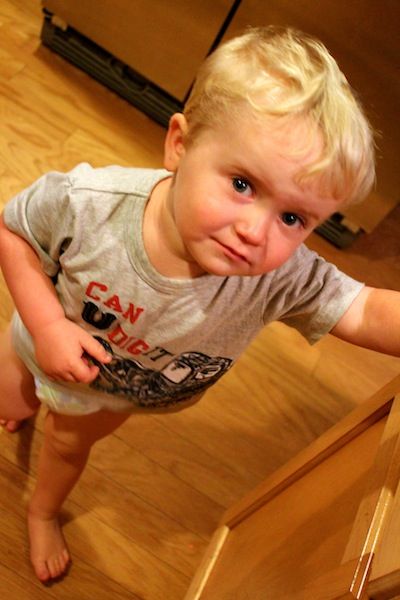 I got to the point today where sanity was being lost. I almost lost my sanity. We've had one of those days. One of those days where he won't take no for an answer. One of those days where there is a tantrum thrown about every hour. One of those days where all he wants to do is be held.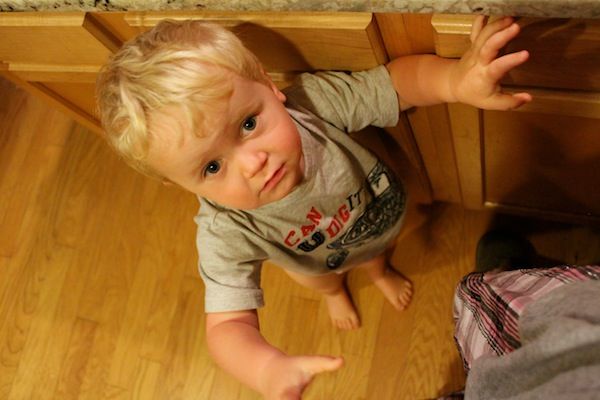 I know there are people out there that would give anything to hold a child all day long. I know I should be grateful for my children. I know this... but I've had a long day.
Thank you for listening to me vent. I feel better.
Breakfast:
One good thing about being pushed to my max today is that it challenged my emotional food status. I had a rough day with LB and my stomach is funky. I still stayed true to the whole30.
For breakfast I tried the
paleo pumpkin porridge
from
Paleo Jess
.
I really don't like oatmeal. Like I just won't even eat it. Not even a bite. I literally licked my bowl clean this morning. It was so good! I did exactly what she said to do and topped it with a scoop of sunflower seed butter and coconut.
Lunch:
I noticed last night after dinner that my stomach didn't feel quite right. We have friends that are just getting over a stomach bug so I'm praying that isn't it. When lunch time came around I wasn't that hungry and nothing sounded good. I roasted a whole sweet potato and topped it with coconut butter. I ended up not finishing all of it and put half in the fridge for later. Blah.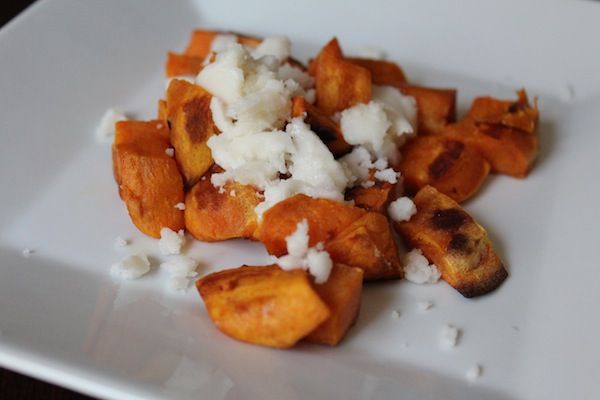 Dinner:
Did you see what I got in the mail the other day on instagram? I've been waiting for this thing!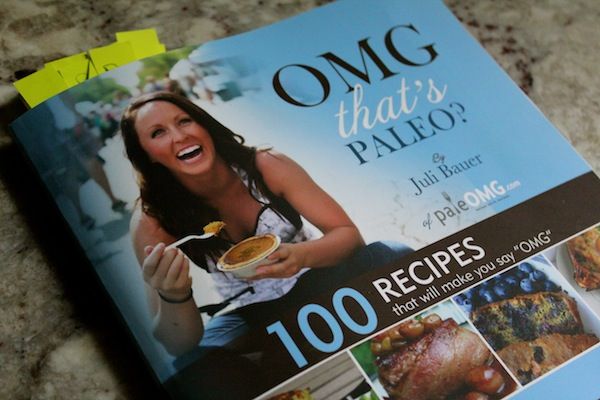 I'm in love with Juli Bauer. She's hilarious and makes awesome recipes. I had pork chops defrosted so for dinner tonight I made the pork chops with blackberry sauce.
These were great! I made a simple cauliflower rice and those leftover sweet potatoes.
Exercise:
I did go to the gym today. I did some back stuff and 20 minutes of cardio.
How I feel:
Whole30 wise I feel great. I noticed my skin is clearing up and brightening. I had three people tell me yesterday that I looked great. I'm not sure what's going on with my stomach. I can't afford to have a stomach bug... Not with a cranky toddler!
Who is Blogging About the Whole30 in April:
If you are blogging about it let me know so I can add your name!
• Tiffany at Skinny Jeans and A Healthy Me
• Jess at Paleo Jess
• Leslie at Violet Imperfection
•
Courtney at Journey of a Dreamer
•
Emily at Emily Rocks the Road
•
Amber at Busy, Bold, Blessed
•
Naz at Cinnamon Eats
•
Claire at The Ascent Blog
•
Angie at Bullets, Boots, and Beyond
•
Fergie at Fergiesbites
My Whole30 Posts
•
Day one
•
Day two
•
Day three
•
Day four
•
Day five
•
Day six
•
Day seven
•
Day eight
•
Day nine
•
Day ten
If you are on instagram make sure you hashtag whole30april!