Week TWO:
So week two was much harder than week one. I had a rough week mentally with the kids so it was much more challenging this week. I've felt really good the past couple days. I think things are leveling out because I just feel good. Which is how I want to feel. Sure the crazy energy is great but I know that won't hold up forever. I just want to feel happy with myself and that's how I feel right now. The only thing I'm fighting are the cravings when I get stressed in the afternoons. I want to eat and it doesn't matter what it is. I'm not even sure if those will go away. I've tried making myself happy in other ways but right now eating is what makes me the happiest. I haven't given in to those urges. I'm practicing some tough love on myself in hopes of breaking that cycle.
How are you feeling this week? Go link up with Courtney!
Breakfast:
I reheated that
frittata
I made yesterday and topped it with fresh salsa and avocado. Plus a side of strawberries and blackberries.
Lunch: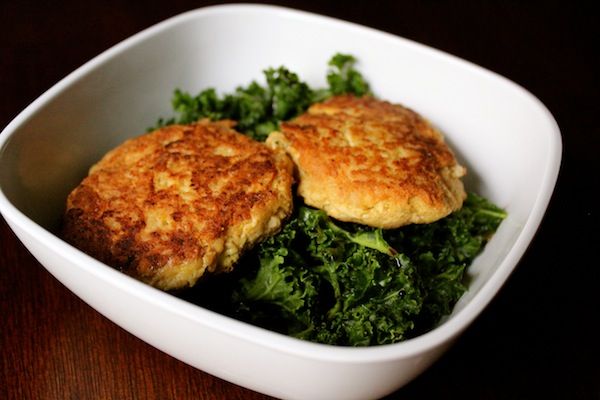 Well I'm just adapting everyone's recipes because lunch was an adaptation of
this
recipe for tuna cakes. I don't even know what I threw in the bowl but it was amazing. The cakes held together nicely and really crisped up on the outside.
Plus I had some
massaged kale
drizzled with balsamic vinegar.
One thing I've learned on my foodie adventure is to get a good balsamic vinegar.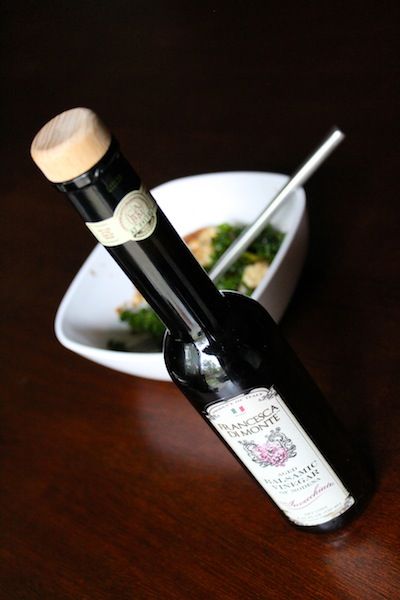 I'm not talking the $50 bottle on the shelf... I think this was $12 and it was worth every penny. It's so sweet and tangy. It's very different from the $3.99 bottle.
I went back for more balsamic!
Dinner:
Italian meatballs
with spaghetti squash all cooked in Raos marinara.
Plus simple greens with olive oil, fresh lemon, and more balsamic.
Exercise:
Nothing! I haven't been going crazy with exercise during this Whole30. I've been kind of busy with errands and honestly I guess the gym hasn't been a priority.
How I feel:
This morning started out a little rough emotionally for me but I was fine around lunch time. These dang kids are sucking the life out of me. I never once had a craving today or wanted to eat out of stress. Crazy!
Who is Blogging About the Whole30 in April:
If you are blogging about it let me know so I can add your name!
• Tiffany at Skinny Jeans and A Healthy Me
• Jess at Paleo Jess
• Leslie at Violet Imperfection
•
Courtney at Journey of a Dreamer
•
Emily at Emily Rocks the Road
•
Amber at Busy, Bold, Blessed
•
Naz at Cinnamon Eats
•
Claire at The Ascent Blog
•
Angie at Bullets, Boots, and Beyond
•
Fergie at fergiesbites
My Whole30 Posts
•
Day one
•
Day two
•
Day three
•
Day four
•
Day five
•
Day six
•
Day seven
•
Day eight
•
Day nine
•
Day ten
•
Day eleven
•
Day twelve
•
Day thirteen
•
Day fourteen
If you are on instagram make sure you hashtag whole30april!