Breakfast:
Breakfast was simple because I was short on time. I just scrambled three eggs in ghee. Plus coffee and almond milk.
Lunch:
The final leftover burger with sautéed onions, mushrooms, and garlic. Plus greens with avocado, carrot, balsamic vinegar, and olive oil.
Dinner:
Dinner at my parents... Two grilled pork chops and a big sweet potato with coconut butter and sunflower seed butter. No greens but this is just what I wanted. It hit the spot!
Exercise:
I ran a 5k this morning with my sister. It was rough! The wind was SO strong and was in our faces for the first two miles.
How I feel:
So today I noticed how much I'm really enjoying food. The flavors and textures amazed me today. I know that might sound a little strange. The onions I ate on that burger were so sweet... Almost candy like! I guess my tastebuds are adjusting.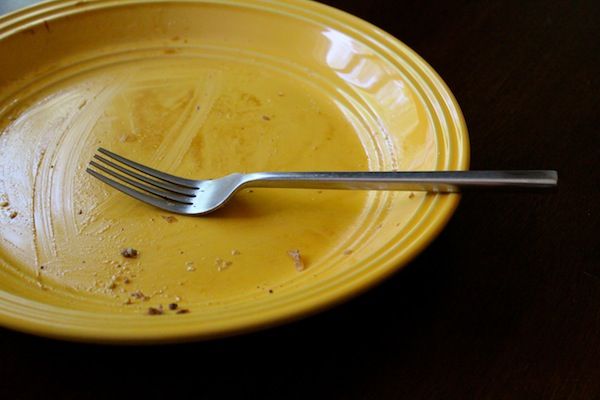 Who is Blogging About the Whole30 in April:
If you are blogging about it let me know so I can add your name!
• Tiffany at Skinny Jeans and A Healthy Me
• Jess at Paleo Jess
• Leslie at Violet Imperfection
•
Courtney at Journey of a Dreamer
•
Emily at Emily Rocks the Road
•
Amber at Busy, Bold, Blessed
•
Naz at Cinnamon Eats
•
Claire at The Ascent Blog
•
Angie at Bullets, Boots, and Beyond
•
Fergie at fergiesbites
•
Emma at A Wheat Free Life
My Whole30 Posts
•
Day one
•
Day two
•
Day three
•
Day four
•
Day five
•
Day six
•
Day seven
•
Day eight
•
Day nine
•
Day ten
•
Day eleven
•
Day twelve
•
Day thirteen
•
Day fourteen
•
Day fifteen
•
Day sixteen
•
Day seventeen
•
Day eighteen
•
Day nineteen
•
Day twenty
If you are on instagram make sure you hashtag whole30april!