Breakfast: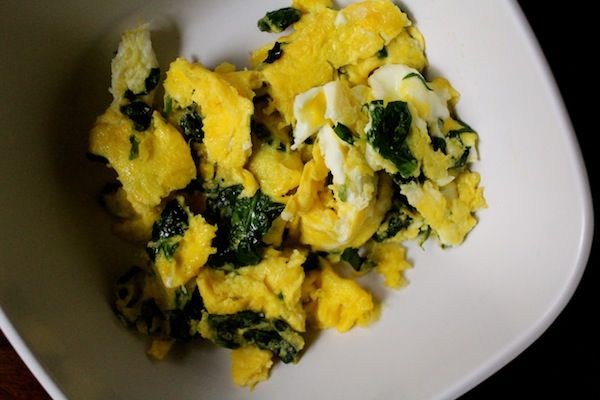 I started with ghee (
maybe a tablespoon?
) and melted it in a pan. I added one grated garlic clove and a big handful of spinach. I let it cook for a minute or two and then added three whole eggs. Breakfast!
Lunch:
A
repeat reheat
!
After lunch we went to pick strawberries.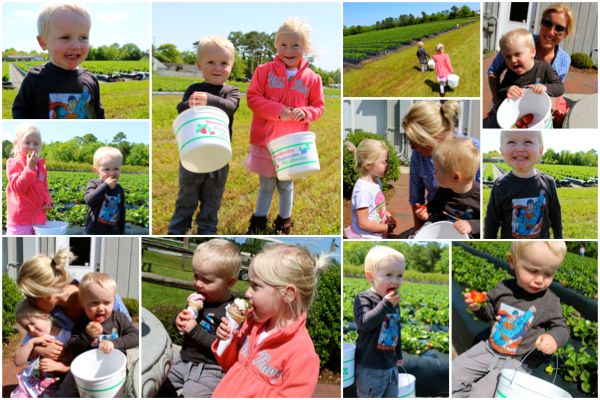 Summer is coming!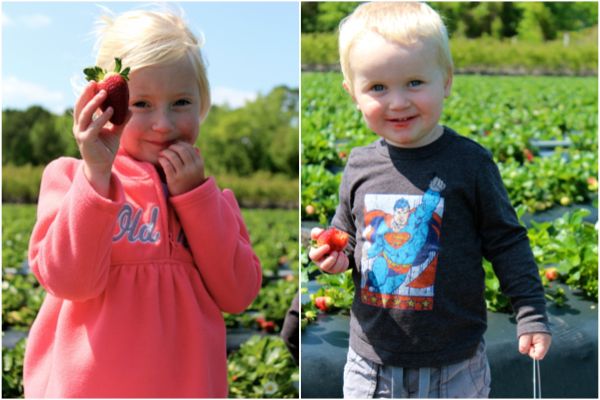 I am so excited for summer produce!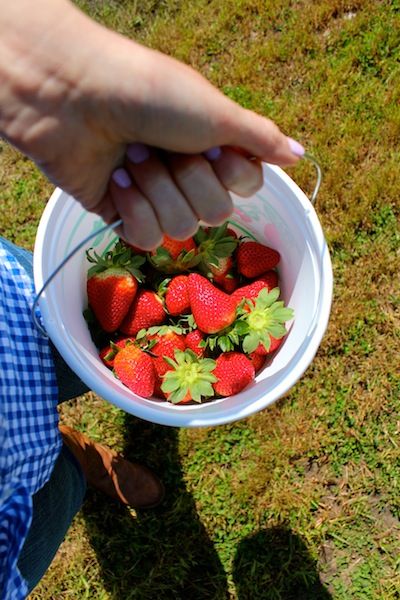 Afterwards we stopped by Starbucks.
I bring my reusable $1 cup with homemade almond milk in it. The employees know me so they know the deal. At first they kept trying to dump out the almond milk. After me freaking out a few times they figured it out...
Plus we fed the seagulls!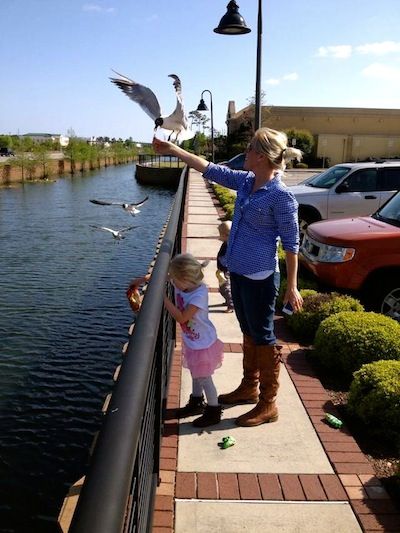 Dinner: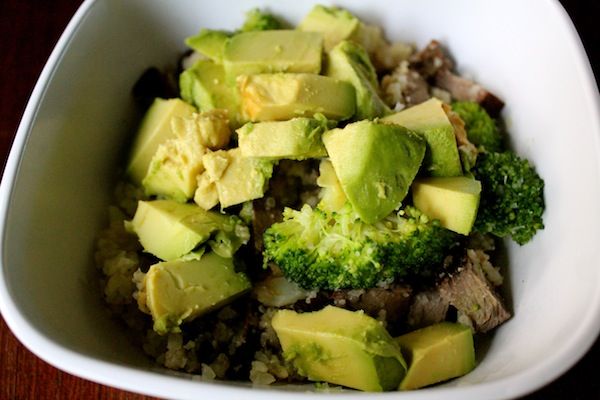 Oh I'm loving the mish-mosh bowls. Cauliflower rice, broccoli, and leftover steak. Topped with half an avocado.
Exercise:
None... Man I need to lift something heavy. Tomorrow tomorrow tomorrow.
How I feel:
So
Tiffany
said awhile ago that she felt like she needed "
something special
". What is that feeling all about? I had it today so I got a coffee. It satisfied that feeling.
Anyone know why I felt that way?
Who is Blogging About the Whole30 in April:
If you are blogging about it let me know so I can add your name!
• Tiffany at Skinny Jeans and A Healthy Me
• Jess at Paleo Jess
• Leslie at Violet Imperfection
•
Courtney at Journey of a Dreamer
•
Emily at Emily Rocks the Road
•
Amber at Busy, Bold, Blessed
•
Naz at Cinnamon Eats
•
Claire at The Ascent Blog
•
Angie at Bullets, Boots, and Beyond
•
Fergie at fergiesbites
•
Emma at A Blissful Life
My Whole30 Posts
•
Day one
•
Day two
•
Day three
•
Day four
•
Day five
•
Day six
•
Day seven
•
Day eight
•
Day nine
•
Day ten
•
Day eleven
•
Day twelve
•
Day thirteen
•
Day fourteen
•
Day fifteen
•
Day sixteen
•
Day seventeen
•
Day eighteen
•
Day nineteen
•
Day twenty
•
Day twenty one
•
Day twenty two
If you are on instagram make sure you hashtag whole30april!