Breakfast:
I stood in the kitchen this morning for awhile debating what to make. I really really wanted a paleo pancake this morning. I thought about making one and then mashing it up in a bowl. I stuck with eggs, spinach, garlic, and ghee.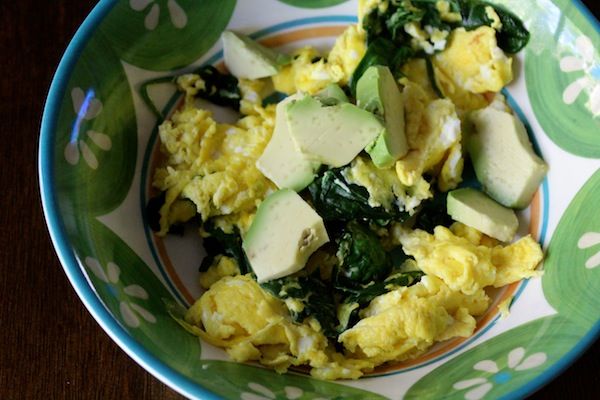 Mid morning I had two little clementines.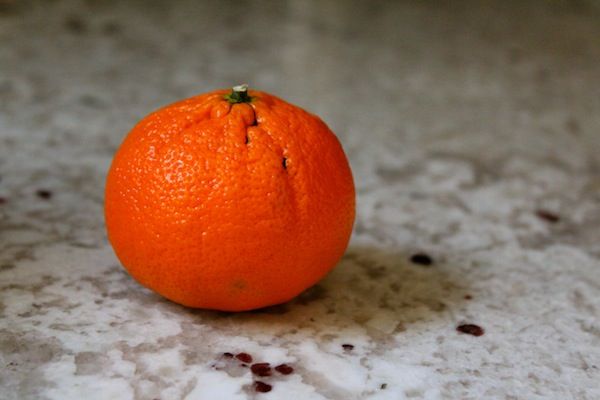 Lunch: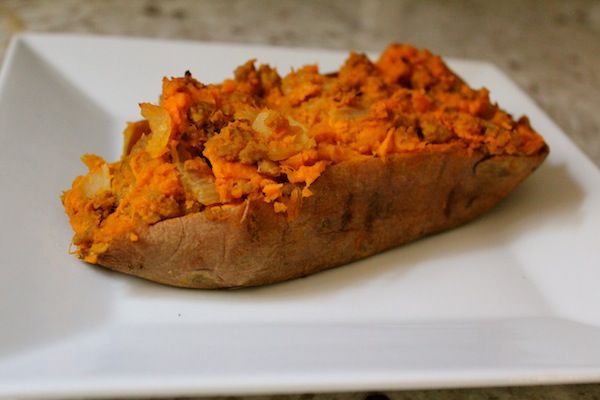 Just a repeat reheat... No veggies on the side. I'm a rebel.
Mid-afternoon I made almond milk so I ate a couple soaked almonds.
Dinner:
I dumped three containers into one for dinner. Cauliflower rice, broccoli, chicken, and avocado. I was headed out the door for a girls get together. They had a baked potato bar and salad. I ate some of the salad and it was whole30 approved. It will be nice when I can bend just a little bit and let some things slide. I could have eaten a plain potato...
Exercise:
An hour of body combat.
How I feel:
I was really really moody today. I wanted to cry at every little thing. Weird.
Who is Blogging About the Whole30 in April:
If you are blogging about it let me know so I can add your name!
• Tiffany at Skinny Jeans and A Healthy Me
• Jess at Paleo Jess
• Leslie at Violet Imperfection
•
Courtney at Journey of a Dreamer
•
Emily at Emily Rocks the Road
•
Amber at Busy, Bold, Blessed
•
Naz at Cinnamon Eats
•
Claire at The Ascent Blog
•
Angie at Bullets, Boots, and Beyond
•
Fergie at fergiesbites
•
Emma at A Blissful Life
My Whole30 Posts
•
Day one
•
Day two
•
Day three
•
Day four
•
Day five
•
Day six
•
Day seven
•
Day eight
•
Day nine
•
Day ten
•
Day eleven
•
Day twelve
•
Day thirteen
•
Day fourteen
•
Day fifteen
•
Day sixteen
•
Day seventeen
•
Day eighteen
•
Day nineteen
•
Day twenty
•
Day twenty one
•
Day twenty two
•
Day twenty three
If you are on instagram make sure you hashtag whole30april!