Breakfast:
Eggs, a leftover burger, peppers, onions, and spinach.
Lunch: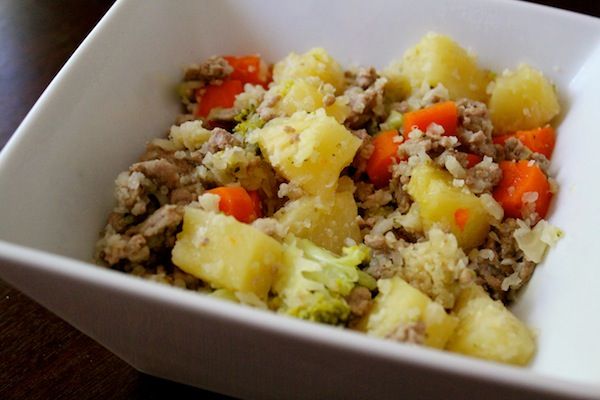 Ground pork, broccoli, carrots, and pineapple.
Dinner: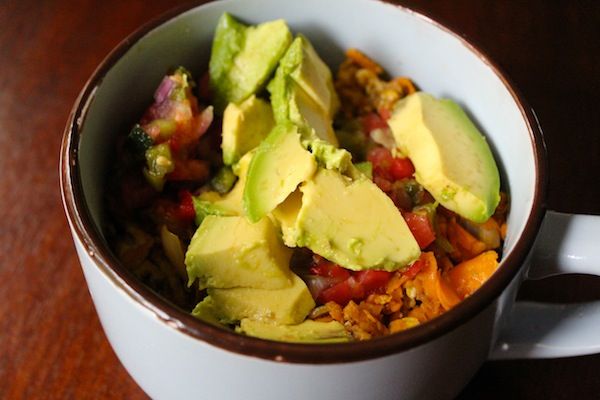 I was seriously craving comfort food tonight so I made the best mexican bowl thingy ever! Leftover burger, grated sweet potato, peppers, onion, garlic, and taco seasoning all sautéed in coconut oil. Then I added two eggs and topped everything with fresh salsa and avocado.
I ate it with a spoon. Ahhh you guys gotta try this. The sweet potato almost tasted like cornbread!
Exercise:
If you aren't on instagram you missed my combat/mud run pictures. Me and three other ladies ran a 5k mud run this morning. Holy cow. Strength wise it wasn't too bad. There were tires (
soooo many tires
), box jumps, 4, 6, and 8ft walls, and a pretty hilly area to run. There was also a lot of water. Like go under and swim water... As you can see in the pictures above there was even a drainage pipe we had to climb through. The water was the hardest because it was SO cold. There was even a ditch with added ice to swim through.
It was a lot like the
Color Run
... Something I'll never forget and would do over in a heartbeat!
My tank top is from Etsy shop
2HauteMoms
by the way! They are awesome!
How I feel:
Good! Better than yesterday. I have ups and downs. Somedays I just want a little bit of freedom. Other days I like how strict I am being.
Who is Blogging About the Whole30 in April:
If you are blogging about it let me know so I can add your name!
• Tiffany at Skinny Jeans and A Healthy Me
• Jess at Paleo Jess
• Leslie at Violet Imperfection
•
Courtney at Journey of a Dreamer
•
Emily at Emily Rocks the Road
•
Amber at Busy, Bold, Blessed
•
Naz at Cinnamon Eats
•
Claire at The Ascent Blog
•
Angie at Bullets, Boots, and Beyond
•
Fergie at fergiesbites
•
Emma at A Blissful Life
My Whole30 Posts
•
Day one
•
Day two
•
Day three
•
Day four
•
Day five
•
Day six
•
Day seven
•
Day eight
•
Day nine
•
Day ten
•
Day eleven
•
Day twelve
•
Day thirteen
•
Day fourteen
•
Day fifteen
•
Day sixteen
•
Day seventeen
•
Day eighteen
•
Day nineteen
•
Day twenty
•
Day twenty one
•
Day twenty two
•
Day twenty three
•
Day twenty four
•
Day twenty five
•
Day twenty six
If you are on instagram make sure you hashtag whole30april!