Breakfast:
Last night's dinner was so good that I had to recreate it for breakfast!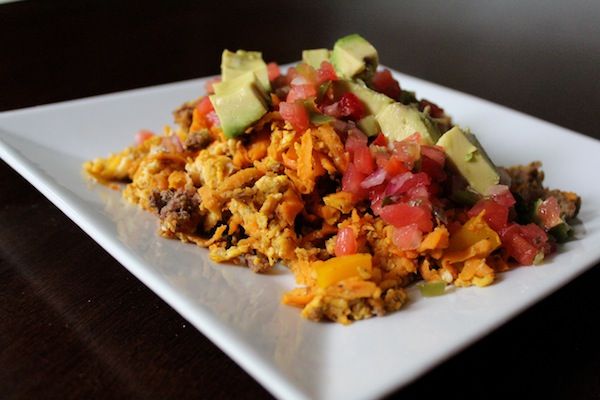 Here's how I did it: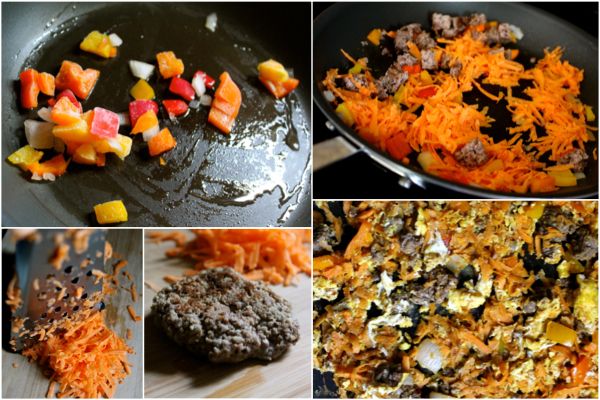 I started with a frozen pepper/onion mix that I keep in the freezer. I let it cook for awhile in coconut oil and then I added probably a cup of grated sweet potato and a leftover grass fed beef burger. While that cooked I mixed up two eggs, sliced my avocado, and got the salsa out. I added the eggs and when everything was ready I topped it with salsa and avocado.
Lunch: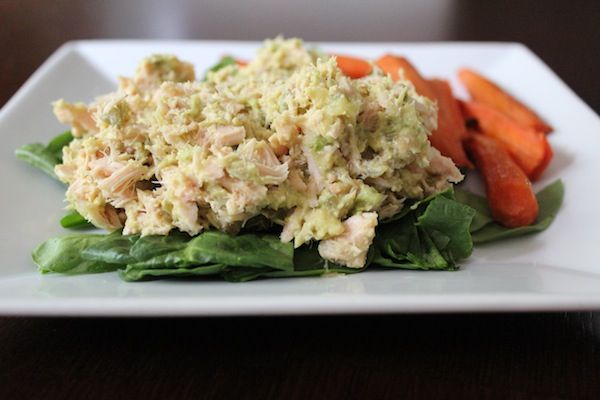 I had an avocado that was overly ripe so I pretty much ate a whole avocado today. I mixed half with a can of tuna plus relish and mustard. I also roasted some carrots. Can you tell I need to go grocery shopping?
Dinner:
Dinner was steak, sweet potato (
with ghee and coconut
) and watermelon at my parents house. We all agreed that every Sunday night should be steak and potatoes!
Exercise:
Remember how I said how the combat run wasn't so bad? I kind of regret that statement... Can I take it back? I'm hurting... Everywhere. I have multiple purple bruises that I don't even remember getting! I even have one on my forehead! And my triceps are killing me! No exercise today!
How I feel:
Today for some reason I feel really bloated. It's making me feel like I've gained weight... Too many sweet potatoes? Just hormonal? What are your thoughts? I haven't eaten anything abnormal.
Who is Blogging About the Whole30 in April:
If you are blogging about it let me know so I can add your name!
• Tiffany at Skinny Jeans and A Healthy Me
• Jess at Paleo Jess
• Leslie at Violet Imperfection
•
Courtney at Journey of a Dreamer
•
Emily at Emily Rocks the Road
•
Amber at Busy, Bold, Blessed
•
Naz at Cinnamon Eats
•
Claire at The Ascent Blog
•
Angie at Bullets, Boots, and Beyond
•
Fergie at fergiesbites
•
Emma at A Blissful Life
My Whole30 Posts
•
Day one
•
Day two
•
Day three
•
Day four
•
Day five
•
Day six
•
Day seven
•
Day eight
•
Day nine
•
Day ten
•
Day eleven
•
Day twelve
•
Day thirteen
•
Day fourteen
•
Day fifteen
•
Day sixteen
•
Day seventeen
•
Day eighteen
•
Day nineteen
•
Day twenty
•
Day twenty one
•
Day twenty two
•
Day twenty three
•
Day twenty four
•
Day twenty five
•
Day twenty six
•
Day twenty seven
If you are on instagram make sure you hashtag whole30april!