Breakfast:
Two eggs with peppers and onions cooked in ghee. Plus strawberries.
These frozen peppers have been a life saver...
Just add them frozen to the hot ghee.
Lunch: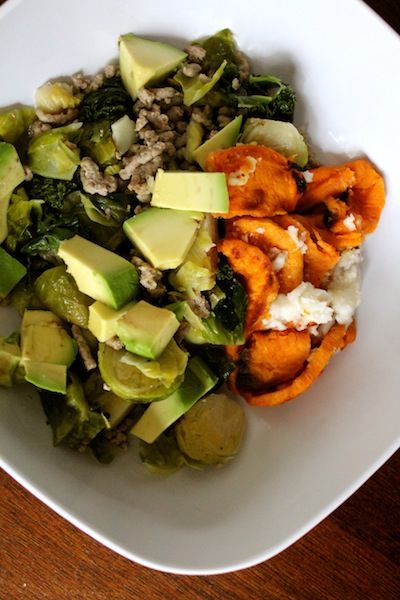 Pork, brussels, and kale topped with avocado. Plus leftover sweet potato and coconut butter.
Dinner: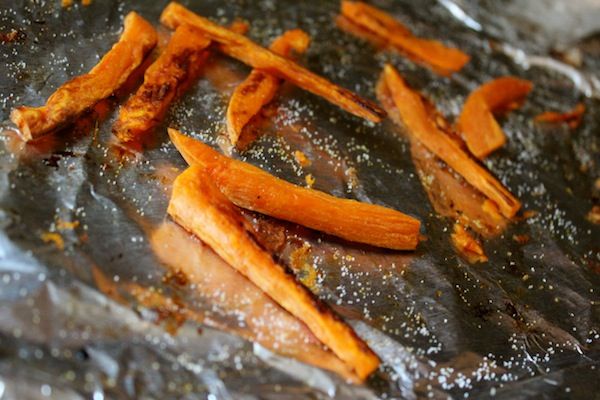 I made the kids sweet potato fries and I ate quite a few before I had dinner.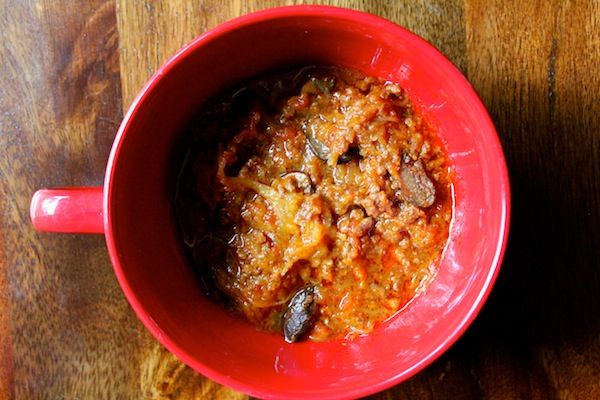 I wasn't overly hungry so I ate a small bowl of spaghetti squash with meat sauce and mushrooms.
Exercise:
An hour of body combat.
Water:
Got in the bone broth and water today.
How I feel:
I felt pretty good all day. Around 2ish though I felt a little tired, bored, and sluggish. Normal? I had a small handful of macadamias and felt better.
I am really trying not to snack in the afternoon. I can't figure out if it's a habit or my body really needs fuel in the afternoon.
What do you think?
Who is Blogging About the Whole30 in April:
If you are blogging about it let me know so I can add your name!
• Tiffany at Skinny Jeans and A Healthy Me
• Jess at Paleo Jess
• Leslie at Violet Imperfection
•
Courtney at Journey of a Dreamer
My Whole30 Posts
•
Day one
•
Day two
If you are on instagram make sure you hashtag whole30april!