Breakfast:
The last bit of pork, brussels, and kale. Plus a fried egg on top.
Lunch:
Lunch was eaten in my kitchen while LB napped. I'm a multitasker so I did a few other things while I ate. I ate the last of the spaghetti squash and meat sauce straight out of the jar and I ate kale chips straight off the baking sheet. We've found the perfect temperature for kale chips. 325. Anything more burns the edges. 325 almost dehydrates it.... It's so perfect!
Dinner:
If you are on instagram you saw on Wednesday that I found local grass fed beef.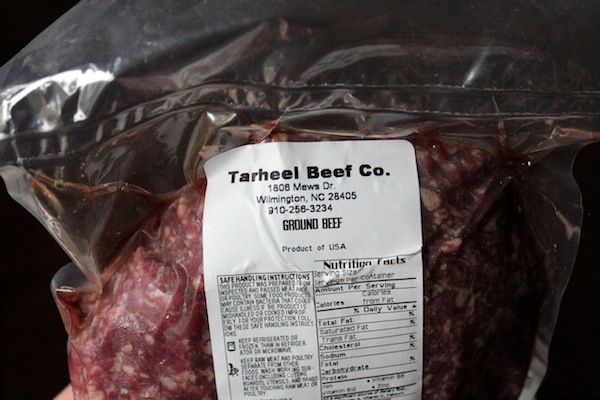 I talked to the owner and he is very knowledgable about it. He told me about the cows, where they live, and where they are processed (
which happens to be the same place our Whole Foods processes their beef!
). I also talked to a few of his customers in line buying beef. Everyone said it's the best tasting beef they've ever had. I was that weirdo interviewing everyone while they paid. Meat is important to me! I need to know where it comes from and what makes it great.
I'm also that person that stands by the beets at Whole Foods and questions anyone that buys them on how to prepare them. Needless to say I meet a lot of foodie people... Whether they want to meet me or not. Ha!
Anyways, I made burgers of course with the ground beef. Next time I'll get some steaks but I've been craving some burgers. They even had brisket... maybe when the hubs comes home.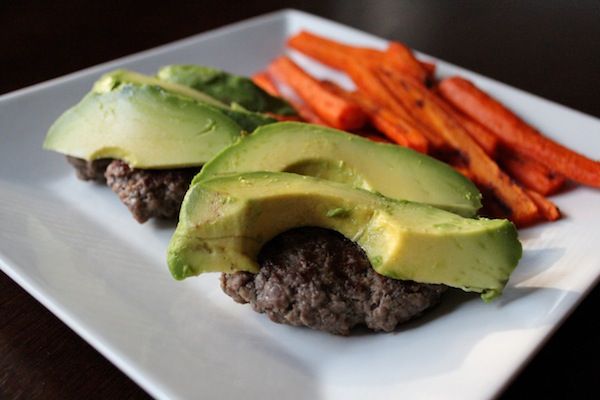 I topped mine with avocado and they truly were amazing. So soft and... beefy?
I also made curried carrot fries.
Burgers and fries on Whole30? Am I allowed to do that?
I love the curry seasoning Diane made in Practical Paleo.
It has it's own special jar in my house.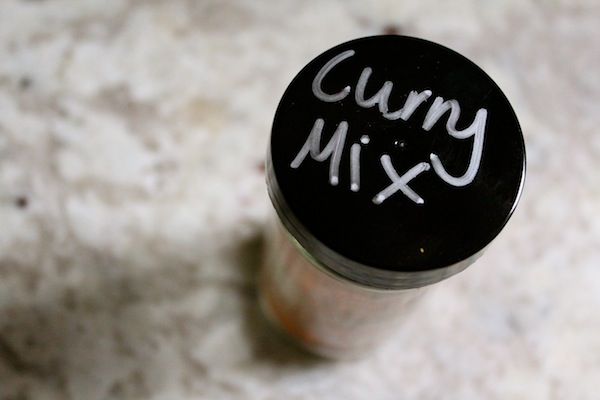 Exercise:
I spent an hour at the gym... Doing what Kristen? There are some days where I'm mindless at the gym too. Today was one of those day. I did 20 minutes or so on the treadmill and some leg stuff. Lunges, squats, deadlift, leg press... Nothing exciting because honestly I wasn't too excited to be there!
Water:
Did it! It's becoming easier and easier to drink 2 liters of water... I might omit this section next post. I'll just tell you if I
didn't
drink the water.
How I feel:
Today was the second day in a row that I woke up at 6:14 and jumped out of bed. My alarm is set for 6:15 and normally I hit the snooze until 7... Making us late to where ever we are going. I'd say something is going good in my body! And today I was headache free! Yessss! Good day today!
Who is Blogging About the Whole30 in April:
If you are blogging about it let me know so I can add your name!
• Tiffany at Skinny Jeans and A Healthy Me
• Jess at Paleo Jess
• Leslie at Violet Imperfection
•
Courtney at Journey of a Dreamer
•
Emily at Emily Rocks the Road
•
Amber at Busy, Bold, Blessed
My Whole30 Posts
•
Day one
•
Day two
•
Day three
•
Day four
If you are on instagram make sure you hashtag whole30april!