Breakfast:
Three eggs with peppers, onions, and broccoli cooked in ghee. Plus coffee with coconut milk.
I
loooooove
this combination.
The peppers make it kind of sweet. Between the broccoli getting a little crispy and the ghee it almost tastes cheesy. Plus it keeps me full until lunch. This might beat out
paleo pancakes
for breakfast!
Lunch:
On Sundays my lunch is a miss mosh of things. I normally meal prep around lunch time so I just graze. I figured I'd let myself do that today to see how mindful I could be about what went in my mouth. Normally I over eat.
Today I ate three chicken meatballs off the baking sheet.
Plus maybe 10 carrot sticks with no sugar/no salt sunflower seed butter.
I didn't do bad at all! I also had a couple bites of things to see if they needed more seasoning.
Dinner:
Dinner was at my parents again. Roast beef, carrots, and red cabbage.
Exercise:
an hour and a half of yoga
How I feel:
The snacking thing is under control. But here comes my next obstacle.
Today is Sunday and it's pancake day in my house.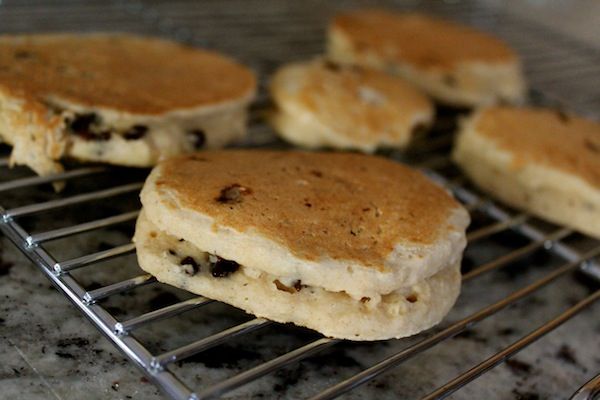 Friday was pizza, popcorn, and a movie. I feel like I'm missing out on some fun stuff with my kids.

Meal Prep:
I made two meals for the week.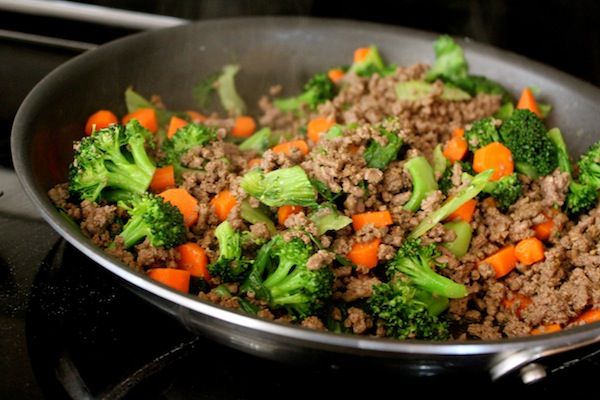 I made a
Well Fed
hot plate with grass fed beef, broccoli, carrots, garlic, and bok choy.
I made
sunshine sauce
to put on the top.
I also made
these
chicken meatballs (
O...M...G... so freakin good!- I added an egg to the mix!
), cauliflower rice (
just riced cauliflower cooked in coconut oil
), and sautéed purple/red cabbage.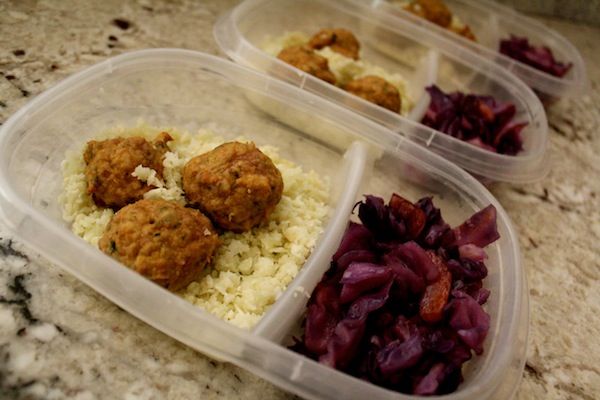 I also hardboiled eggs...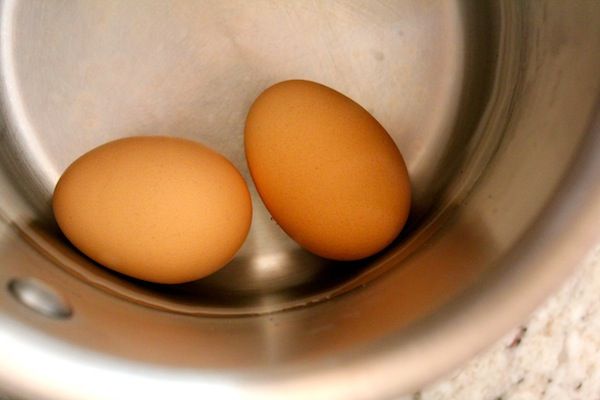 And organized everything in my fridge so it was easy to find.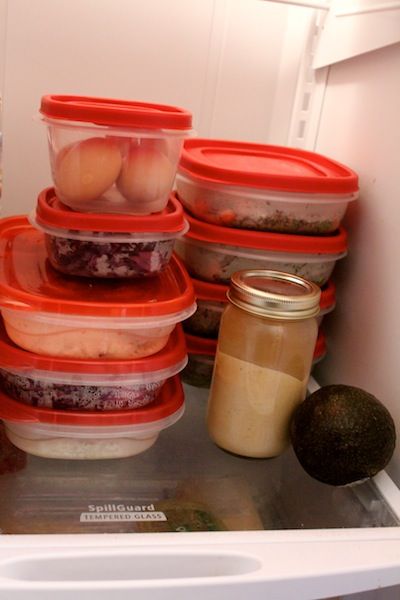 I also have:
• Sweet potatoes and carrots for roasting
• Avocado for topping
• Pork chops defrosting in the fridge because I didn't make enough chicken meatballs
Who is Blogging About the Whole30 in April:
If you are blogging about it let me know so I can add your name!
• Tiffany at Skinny Jeans and A Healthy Me
• Jess at Paleo Jess
• Leslie at Violet Imperfection
•
Courtney at Journey of a Dreamer
•
Emily at Emily Rocks the Road
•
Amber at Busy, Bold, Blessed
•
Naz at Cinnamon Eats
•
Claire at The Ascent Blog
My Whole30 Posts
•
Day one
•
Day two
•
Day three
•
Day four
•
Day five
•
Day six
If you are on instagram make sure you hashtag whole30april!