I just want to say regarding my last post... I don't think counting macros is a lifestyle and I know it can become obsessive. Especially for someone with minor OCD like me. I'm trying to stick to 40% protein, 40% carbs, and 20% fat. That's pretty basic and a good place to start. We'll see how it goes!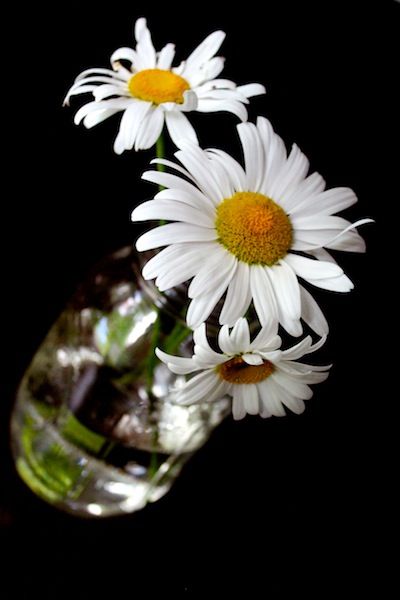 My meals for the last two days have been exactly the same. Really it's been nice. Three days in a row eating the same thing isn't bad. Plus I've had more time to focus on what the kids are eating. It seems like I'm putting my creativity towards that instead of myself. Benefits all around...
Breakfast:
One egg, one cup egg whites, one cup of spinach cooked in a teaspoon of coconut oil.
Lunch:
4oz asian chicken thighs, broccoli, and 4oz sweet potato.
Dinner: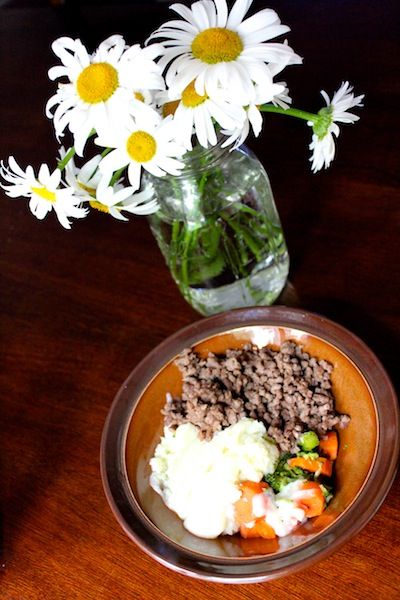 4oz grass fed beef, mashed cauliflower, and steamed broccoli and carrots.
Since I ate the last of my meals today I made more for the next three days.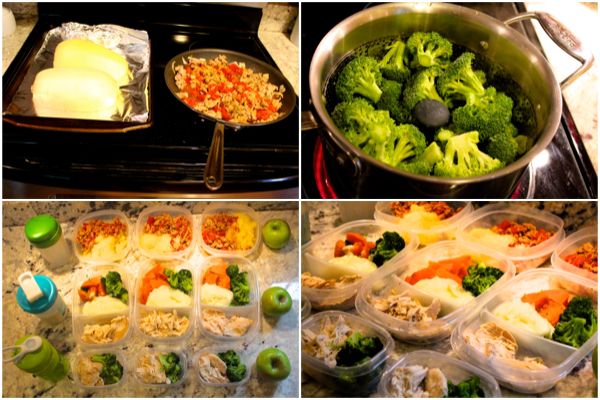 Everything's set!
Do you count calories?