I kind of designated Friday as a day to recap my eats for the week. I had to share this recipe though because I literally ate it all week long. I forgot to hit publish yesterday... Duh.
If you are on instagram you've seen this already. I'm obsessed with this combination. It's fatty, sweet, salty, and crunchy... and perfect for the summer!
Plus it's so simple.
No Recipe Paleo Chicken Salad
-Cooked and chopped chicken breast
-Chopped almonds
-Red grapes cut in half
-Mashed avocado
-Lots of salt and pepper
-Bibb lettuce leaves (
you could also use romaine
)
Mix the first six ingredients together in a bowl, season with salt and pepper, and then spoon onto lettuce leaves. Roll up and enjoy!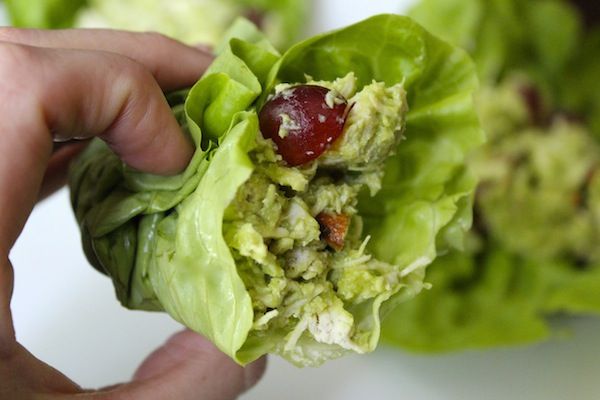 What's your favorite summer lunch?