Am I really blogging about this?
I posted this picture on instagram a few days ago and the response was surprising.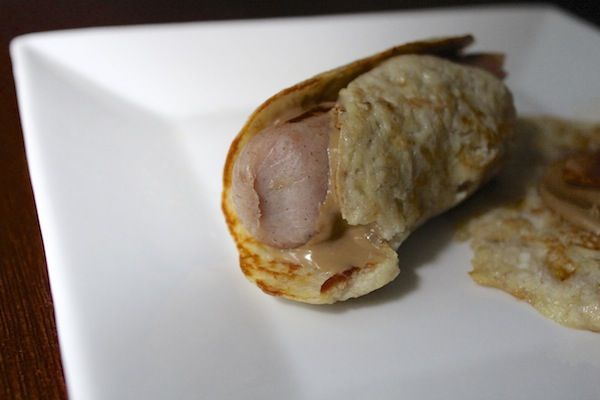 As I was making that little afternoon snack I realized that I do eat in a strange way. I mean seriously... chicken sausages wrapped with a mashed banana mixed with an egg topped with sunbutter... Weird.
Since then I've already made this twice. The flavor combinations are actually really delicious! Plus they are easy to make and it's something different. I get tired of eating eggs every morning.
So here's how I made them.
I put two of these guys in a pan with some coconut oil.
Then I make a batch of
paleo pancakes
and split the batter in half.
I make everything in the same pan for easy clean up.
When the pancakes are done I spread them with sunflower seed butter.
Then I roll up the chicken sausage.
They'd also be really good drizzled with some pure maple syrup...
What's the weirdest paleo thing you've eaten?