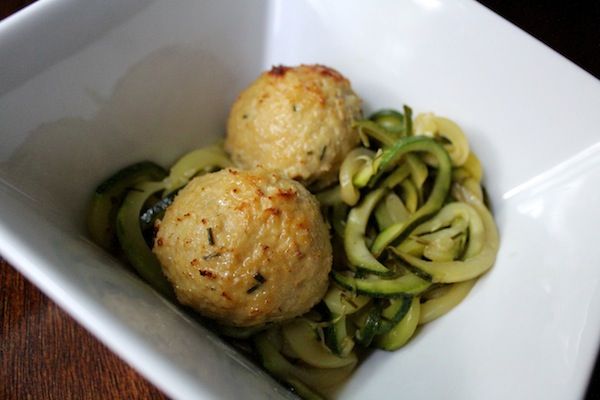 I hate recipes that have a million ingredients. Seriously, if it has more than like 5 ingredients I move on. This recipe may look complicated but it's really not. When I made these last night for dinner I couldn't believe I hadn't posted this already. These meatballs might be my husbands favorite paleo meal! He asks me to make them all the time so they frequent our meal planning lists.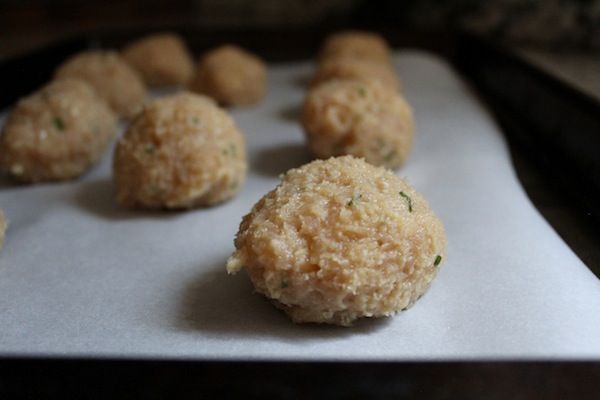 Zucchini Noodles With Asian Meatballs-
makes about 12 meatballs
(I adapted this recipe from Skinnytaste to make it paleo)
Meatballs
1/4 cup almond flour
1lb ground turkey or pork
1 egg
1t ground ginger
1 clove garlic minced
1/2t salt
1T coconut aminos
2t sesame oil
Sauce
4T coconut aminos
2t sesame oil
2T fresh lime juice
Noodles
4 zucchini
coconut oil
Mix everything together for the meatballs. Form into meatballs and put them onto a baking sheet lined with parchment paper. Bake at 500 for about 15 minutes or until cooked through.
While the meatballs are baking use a spiralizer to cut your zucchini into noodles. Don't have a spiralizer? Just chop it up however you want.
Add about a tablespoon of coconut oil to a pan set on medium heat. When it's hot add the zucchini. As soon as it starts to soften add your sauce mixture. Toss the zucchini in the sauce and cook for about 3 minutes or until soft. Serve with meatballs on top.
*You could really use any veggie in place of the zucchini. Broccoli, carrots, mushrooms, cauliflower rice... Any of them would be good cooked in that sauce!