I'm on a gluten free pancake hunt. I really like the idea of oat flour instead of all the other random flours (
rice, tapioca, potato
).
Squirrel
doesn't eat eggs so I'm having a really hard time figuring out what to give her for breakfast! Any ideas? She isn't into my paleo pancakes either… Too eggy.
My kids have been eating
oat flour pancakes
from Food Prepper for breakfast lately. This recipe was good… but a little dry. I'm still searching for
the
one.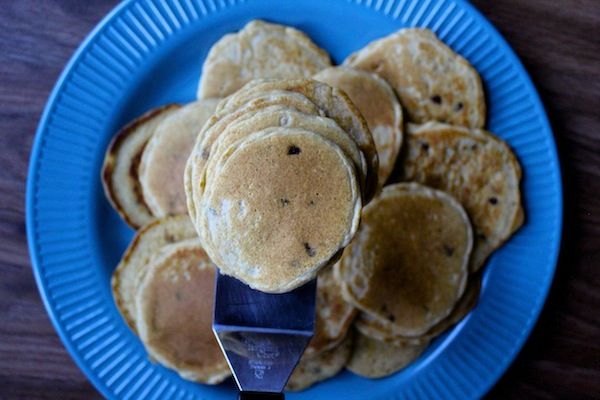 I made sun butter sandwiches out of them and served them with pear and Applegate sausage.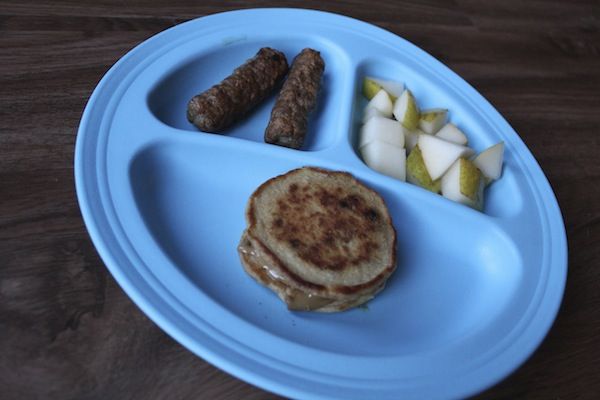 I've noticed that people here in Monterey like to eat outside. So we've been doing a lot of picnics!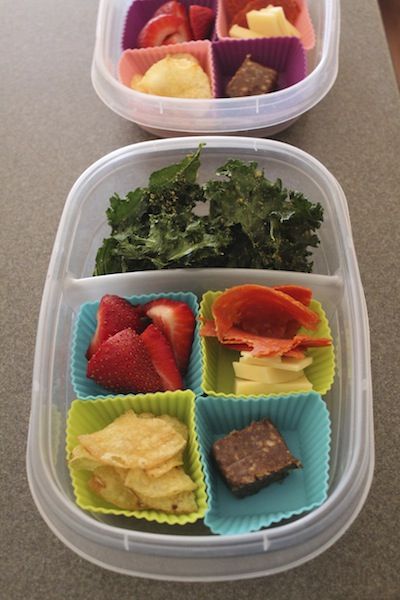 This lunch included: A treat of olive oil potato chips (
just potatoes, olive oil, and salt
), a homemade
gluten free granola bar
, strawberries, Applegate pepperoni, Kerrygold cheese, and
cheesy kale chips
.
We tried something new this week for dinner.
Ground pastured pork,
kale chips
(
we can't get enough of them!
), and mashed sweet potatoes made with maple syrup and grass fed butter. The mashed sweet potatoes were the new thing and neither liked them. If I were eating them it would taste like dessert!
We are working on them… we are slowly taking tiny steps in the paleo direction.
Let me know if you have any good egg free/paleo breakfast ideas! Paleo muffins? Gluten free banana bread? Anything!