Y'all I was so excited that these turned out the way they did! I've been trying to nail this recipe down for quite some time.
My kids love granola bars and I just hate buying them. They usually have questionable ingredients and are kinda pricey. These are similar to those quaker oats chewy granola bars but have ingredients you are familiar with.
Plus it's so simple to just mix them up.
They are perfectly sweet and hold together beautifully.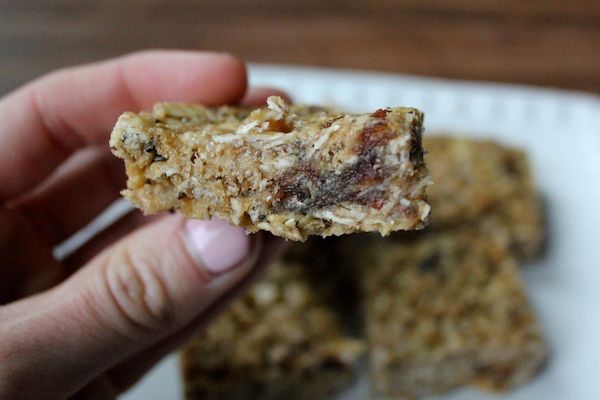 Gluten Free Oatmeal Granola Bars
1 1/2c gluten free
rolled oats
(
I used Bob's Red Mill
)
1c gluten free
brown rice cereal
1T chia seeds
1/3c no sugar added sunflower seed butter
1/3c honey
1T coconut oil
1t vanilla
1/2c chopped dried dates
pinch of salt
Mix together your dry ingredients- oats, cereal, chia seeds, and salt in a large bowl. In a microwave safe bowl combine sunbutter, honey, and coconut oil. Microwave for about 10-15 seconds. This will just make it easier to mix into the dry ingredients. Stir in the vanilla. Add the wet into the dry and mix well. Add the dates. Press firmly into an 8x8 glass dish and refrigerate for a few hours or until set. Cut into bars and store in the fridge.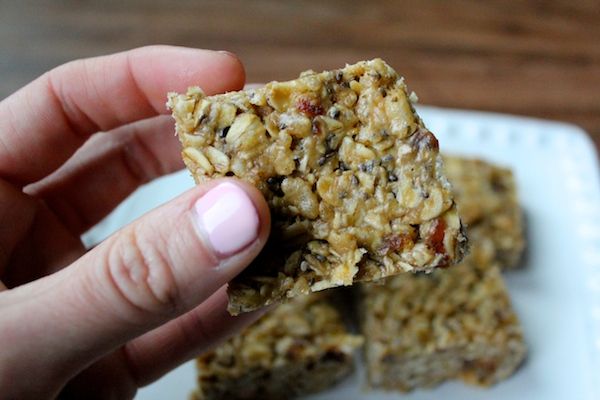 You could also add chocolate chips... or dried cranberries... or raisins... or a chocolate drizzle (
1T chocolate chips and 1/2t coconut oil melted
).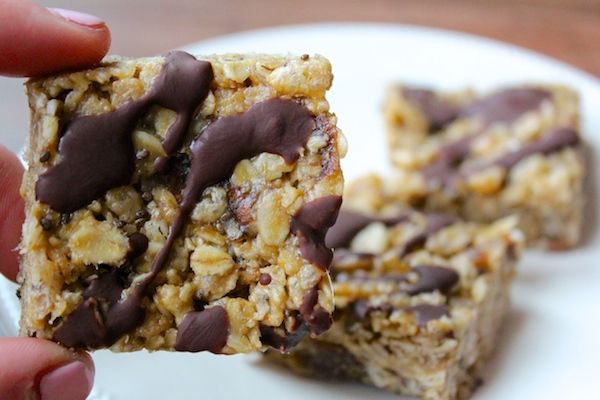 What is your favorite granola bar?