Here's what I ate today.
breakfast
I'm on a smoothie roll! The same thing as yesterday. Equal parts mango, banana, pineapple, two handfuls of kale, and a splash of coconut water to get everything moving.
Around 10 I had oats made with water, chia seeds, blueberries, and unsweetened coconut.
lunch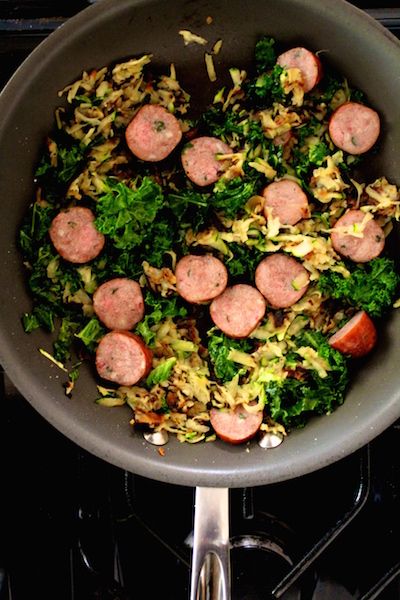 Again my sense of taste is gone. I didn't eat again until 2:30. Trader joes chicken sausage, shredded sweet potato, grated zucchini, and kale all cooked in ghee.
dinner
I debated even photographing this dinner but it describes how I feel. Look how sad it is. As ridiculous as this sounds I was almost in tears at dinner. I haven't tasted anything in over 48 hours. I haven't made dinner in two days because I can't taste anything to season it. The kids had chocolate chip pancakes and bacon for dinner so I had a little bit of each.
Tomorrow has got to be better!
Any suggestions on clearing up sinus stuff?